Rwanda and Uganda are vibrant countries, welcoming and peaceful setting for wildlife lovers. Many thanks for making everything possible we needed.  So we had been on a trip through Rwanda and Uganda. First we started the Tour with 4×4 rooftop tent car which was in very good shape and we had been visiting Volcanoes, Akagera, Nyungwe and Lake Kivu. We then crossed with the car into Uganda. This and also Export and Import papers needed, had been provided and explained the higher price.
And it was also a bigger car – a Prado. For the last 2 day we had been switching back to a Rav4 which was new and in perfect condition. We can highly recommend the service, everything was easy to organize and Maike and his Team made this comfortable by delivering the car or organizing the hand over at the airport before departure. Many thanks again for making this unforgettable trip possible. We appreciate it very much!
Our two week trip around Rwanda and Uganda with 4×4 Car Hire Uganda was excellent. What an adventure it was! My main objective for picking these two countries was to see the mountain gorillas, but we saw and experienced so much more! Moses, the owner/director, was a pleasure to work with, answering my many questions and concerns, and tailoring the trip to our requests. We felt his price was reasonable, and we also liked working directly with a local Ugandan company.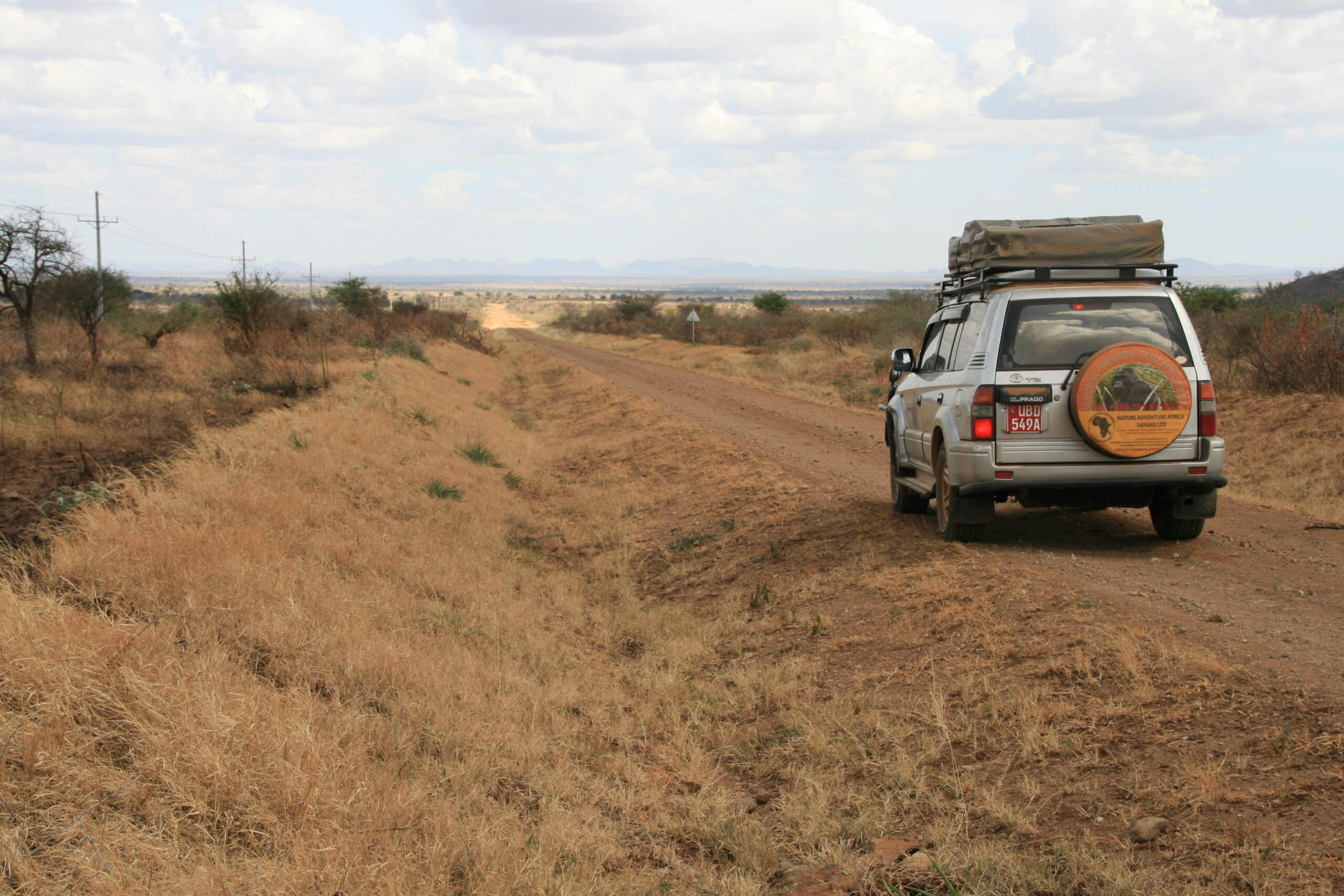 I can't say enough great things about Emma, our driver/guide. A seasoned pro, we were under his watchful eye from the minute he met us at the Entebbe airport until he left us in Kigali. If you are worried about going to Africa, think again and book with a company that can arrange the trip of a lifetime.
Maike was great in arranging our trip, providing superb accommodation choices throughout and giving a good mix of wildlife, scenery, and culture (he also provided many responses to our questions as we planned the trip which was much appreciated).
Our itinerary in Uganda included chimpanzee trekking in Kibale, Queen Elizabeth national park, gorilla experience in Bwindi, Lake Bunyonyi to end our trip. Everything was perfect and we keep thinking about it. But our primary focus was mountain gorilla trekking in Bwindi Impenetrable National Park and Volcanoes National Park.
We were assigned to the Nshongi group located in the Rushaga sector of the Bwindi Impenetrable Forest. When you visit Bwindi you will understand why it is given the name the Impenetrable Forest. The country of Uganda is filled with many wonderful animals such as the mountain gorilla, prehistoric looking shoe bill stork, and countless other animals.
I advise anyone who is looking for a tour company to have the best experience possible to utilize the services of 4×4 Car Hire Uganda. Our guide Emma ensured we were able to experience as much of the Pearl of Africa as possible. There is nothing like experiencing Uganda with a local guide and a local company that understands the beauty of Uganda and has respect for the wildlife.
Maike at 4×4 Car Hire Uganda was very accommodating as we navigated the unknown during this period of the global pandemic. Lastly, do not forget about the Ugandan people as we met and interacted with many people who are proud of their culture. Take the time to learn and respect all Uganda has to offer.
The combined service we received from Moses and Emma was great and we would strongly recommend 4×4 Car Hire Uganda to anyone considering a trip in the area. Highlights of the trip would include evening walking safari in Queen Elizabeth National park with a great experience with chimps, and the boat ride on the Kazinga Channel with phenomenal birdlife (the guides we had for both were also brilliant).
And for Rwanda highlights were Nyungwe Forest National Park, Volcanoes National Park, Akagera National Park, plus Lake Kivu and ended our safari with a city tour in Kigali. I'd recommend this agency any day.
Accommodations: As stated we booked the luxury tier and we are so glad we did. The rooms were straight out of a magazine or Instagram. Best camp sites and lodges where we couldn't tell if this was a tent or like a legitimate 5 star hotel room because they were so big, private and had all the amenities. Every site did turn down service in which at night they put down the mosquito nets and put a nice warm water bottle in your bed so when you get in its nice and warm cause the nights can get cold.
The food was outstanding and the service was impeccable. Most meals were a sit down 3 course menu and the chefs are excellent. All the food is local. These lodges did it better than any other US or European hotel we have stayed at that call themselves 5 stars. Definitely set a new standard.